CPHI North America 2023: A highly successful three-day event for Symetal
From 25 to 27 April 2023, Symetal successfully showcased its aluminium foil solutions for blister packaging during CPHI North America, the premier event connecting the entire US pharmaceutical drug development and manufacturing supply chain.
Stand 1042 where Symetal exhibited had a significant turnout during the three-day trade fair. The highlight of the event was the promising conversations held with potential global customers and partners. Symetal's commercial experts were delighted to share their knowledge and offer comprehensive details on our tailor-made, high value-added aluminium foil solutions for blister packaging.
Symetal would like to express its gratitude to all those who visited Stand 1042, making CPHI North America 2023 a great success for the company.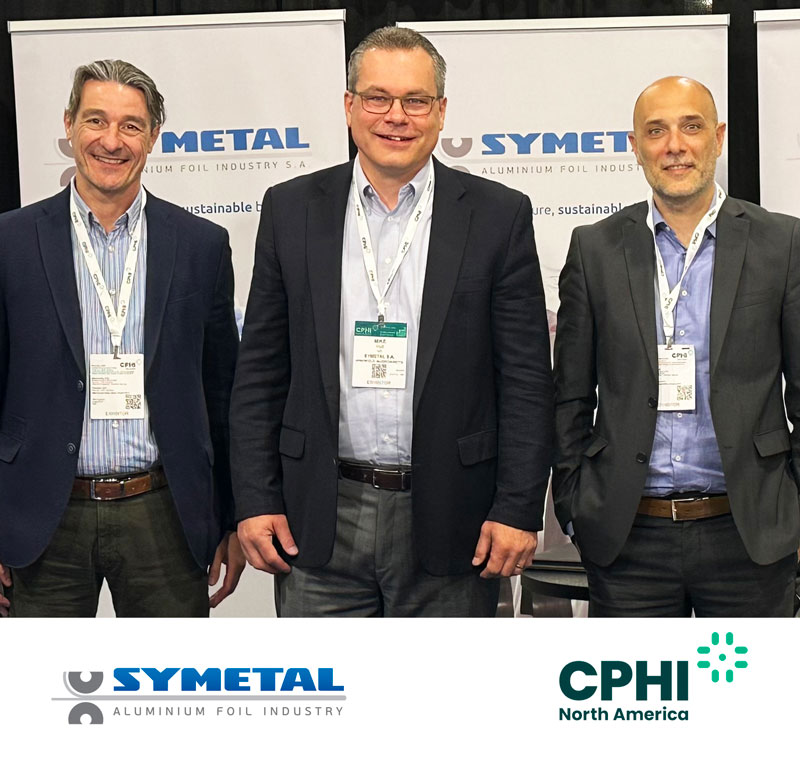 About CPHI:
Each year CPHI unites more than 100,000 pharmaceutical professionals through exhibitions, conferences and online communities to network, identify business opportunities and expand the global market. Hosting events in Europe, China, Korea, India, Japan, South East Asia, Middle East and North America, CPhI co-locates with ICSE for contract services, P-MEC for machinery, equipment and technology, InnoPack for pharmaceutical packaging, Bioproduction for biopharma and FDF for every aspect of the finished dosage supply chain. For more information, please visit the website:
www.cphi.com
.