Symetal becomes a #gopafree Supporter & Activist of Cigaret Cycle
With a business strategy and actions focused on sustainability and green economy, Symetal is part of the group of companies which actively support the #gopafree program for the collection and recycling of cigarette butts, implemented by the NPO Cigaret Cycle.
The installation of the special bins for the collection of cigarette butts was carried out at the company's facilities in Oinofyta, Viotia and Mandra, Attica in order for the cigarette butts to be collected and sent for recycling. Symetal is once again a pioneer with actions starting from its human resources and ending with a project of offering to the society where it belongs and is active.
Reckless disposal of cigarette butts is one of the most important problems of pollution with a serious impact on the environment, as cigarette butts do not decompose and remain as active waste as they contain, in addition to tobacco and paper, toxic substances and microplastics in their composition. With the implementation of the #gopafree program, the cigarette butts which will be recycled will recreate eco-friendly materials such as fertiliser for floriculture and raw material for industrial plastics.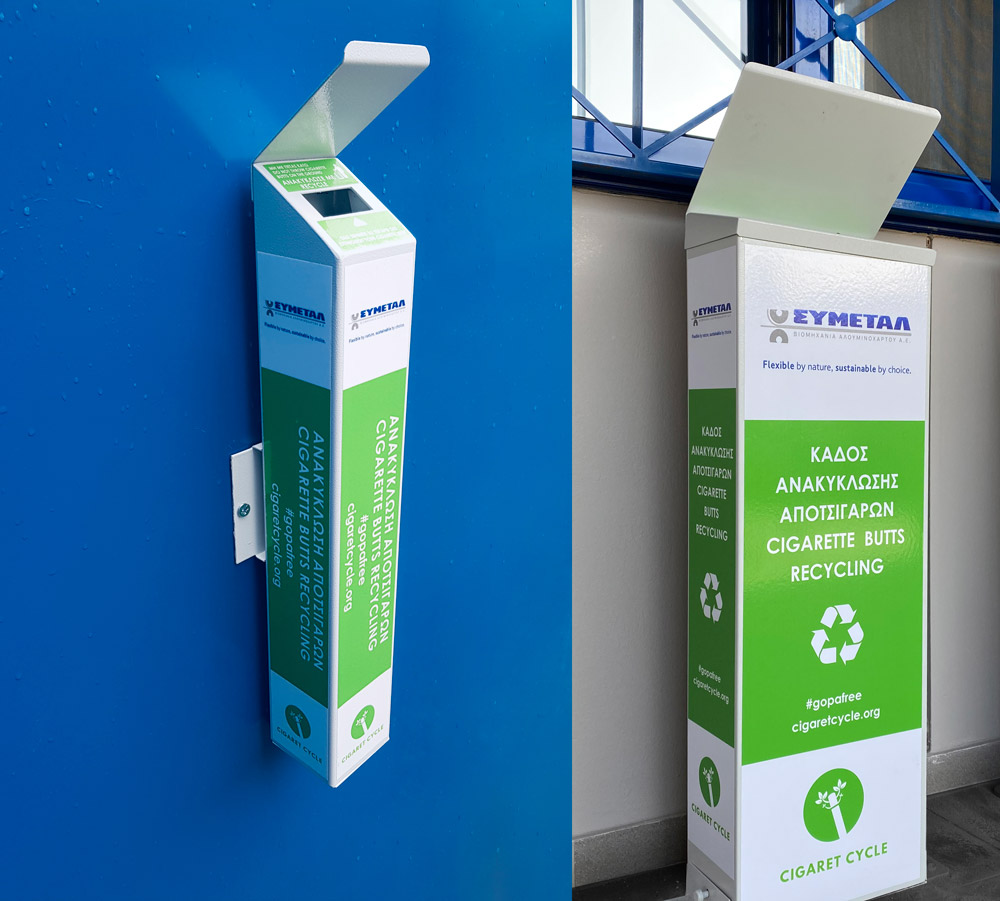 About the #gopafree program:
#gopafree is a new project with aim to recycle the cigarette butts all over Greece while also raising awareness and informing everyone regarding the environmental pollution dangers arising from these cigarette butts. For more information, please visit the website:
www.cigaretcycle.org
.