Symetal certifies its operations according to the Aluminium Stewardship Initiative (ASI) Performance Standard

Mr. Konstantinos Kontos, General Manager of Symetal stated; "We are proud to offer innovative aluminium foil solutions, fully embracing sustainability and ESG principles, which have always been a core issue for Symetal. The certification of our operations at Oinofyta and Mandra plants according to the ASI Performance Standard confirms our commitment on responsible production and sourcing. It also reflects the efficiency of our procedures and methods on environmental protection, social responsibility and corporate governance towards our employees, our business partners, our customers, the society and all our stakeholders."
The ASI Certification program was developed through an extensive multi-stakeholder consultation process and is the only comprehensive voluntary sustainability standard initiative for the aluminium value chain. The ASI Performance Standard defines environmental, social and governance principles and criteria, with the aim to address sustainability issues in the aluminium value chain. It sets out a large number of criteria under the three sustainability pillars of Governance, Environment and Social, which address key issues such as human rights, biodiversity, waste management and greenhouse gas emissions.
Symetal is a subsidiary of ElvalHalcor. Elval, the aluminium rolling division of ElvalHalcor, has certified its production facilities against the ASI Chain of Custody Standard since September 2021. As part of its sustainability program, Symetal shall subsequently pursue the certification according to the ASI Chain of Custody Standard and the supply of ASI material to its customers.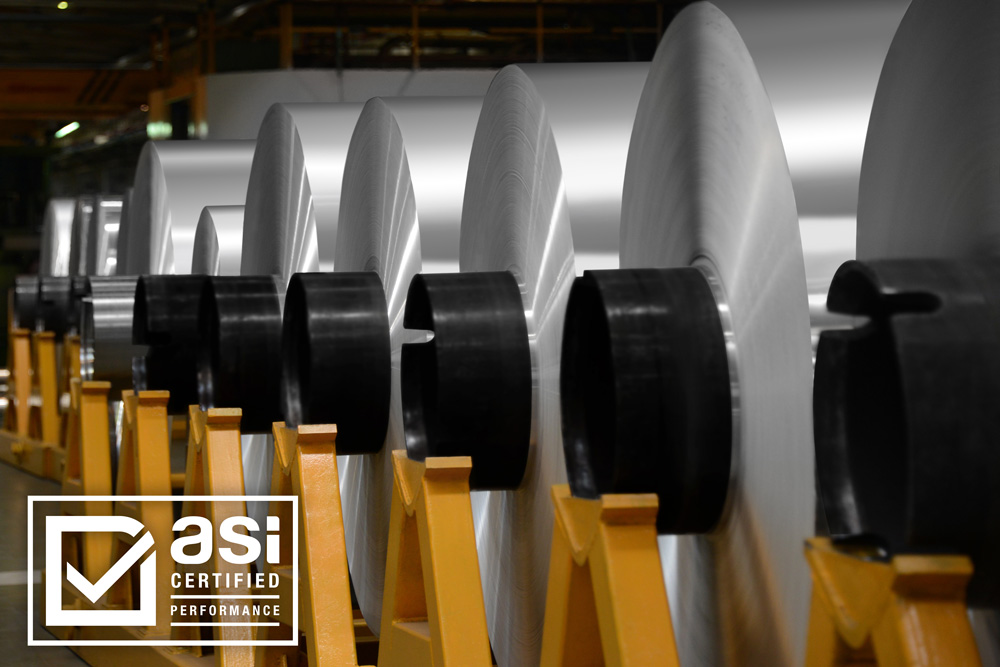 About Symetal:
Symetal has been involved in the production of a wide variety of aluminium foil products, mainly used in packaging solutions for the food, pharmaceutical and tobacco industries. With more than 40 years' experience and expertise in aluminium foil rolling and converting processing, it offers tailor-made and innovative, high value-added solutions covering the needs of the most demanding global customers. Symetal is highly export-oriented, with more than 90% of its sales carried out in around 70 countries. It owns two state-of-the-art production facilities located in Oinofyta, Viotia and Mandra, Attica. Being a strategic partner to the largest consumer, food and pharmaceutical packaging manufacturers, Symetal leverages on its technical expertise and implements a continuous improvement and development approach, following a business model that is based on sustainability and green economy principles. For more information about the Company, please visit the website:
www.symetal.gr
.
About ASI (Aluminium Stewardship Initiative):
ASI works together with producers, users and stakeholders in the aluminium value chain to collaboratively foster responsible production, sourcing and stewardship of aluminium. For more information, please visit the website:
www.aluminium-stewardship.org
.