Symetal receives award at the "Bravo Sustainability Dialogue & Awards 2019"
Symetal has determined all the necessary requirements for proper and uninterrupted operation of all processes required to ensure that packaging materials produced for pharmaceuticals are in accordance with GMP principles.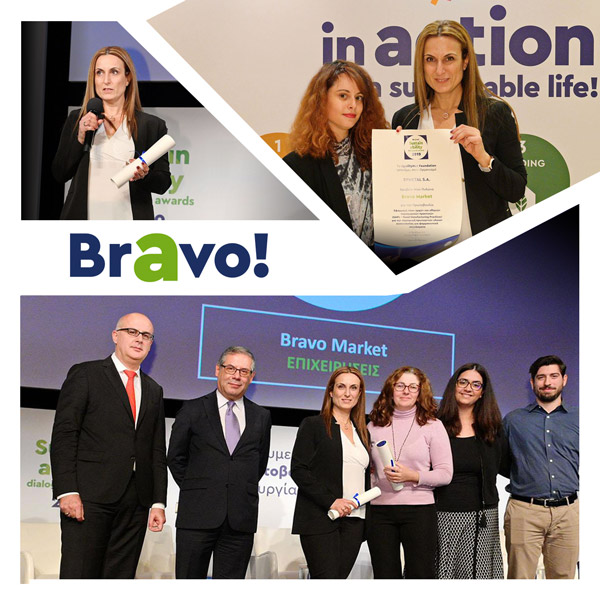 Mrs. Hatzistratidi Gabriela, Symetal's Quality Assurance & Sustainability Manager (Foil Converting Plant - Μandra, Attica) receiving the award, stated that: "The objective of the project is to produce primary packaging materials for pharmaceutical applications using best production techniques in a controlled environment, which will ensure that the finished product is fully harmonized with the strict standards of the pharmaceutical industry and will continually cover the ever-increasing customers' demands. Through the implementation of good manufacturing practices, Symetal ensures its business continuity and its continuous improvement in a highly competitive environment".
You are invited to watch the short video played during our distinction via our YouTube channel:
About the "Bravo" Initiative:
Bravo is a nationally developed social dialogue forum which is based on initiatives implemented by Greek Businesses, Local Government Organizations and Civil Society. Bravo's 250 Initiatives and the 35,000 active citizens participating with it have led to the wider sharing of information and a broader awareness within Greek society as well as an exchange network for knowledge and experience from these organizations, contributing to the creation of the "Greece of Tomorrow" initiative. For more information, please visit the website:
www.bravosustainabilityawards.com/en
.