Symetal Running Team at B2Run Athens, the biggest corporate running event
Symetal Running Team joined B2Run Athens, the biggest corporate running event, held on 2 June at Olympic Athletic Center of Athens (OAKA) and organised by EZGReece DMC. The event's objective is the bonding among the colleagues, motivating and inspiring one another, and creating a memorable well-being experience for them all.
Symetal's runners, men and women, ran the 5km race together as a team promoting a healthy living, strengthening their team spirit and enjoying the festive atmosphere. Our running team has renewed its appointment for B2Run Athens 2023, being an excellent opportunity for everyone to experience unique moments of togetherness out of the workplace and to overcome personal boundaries.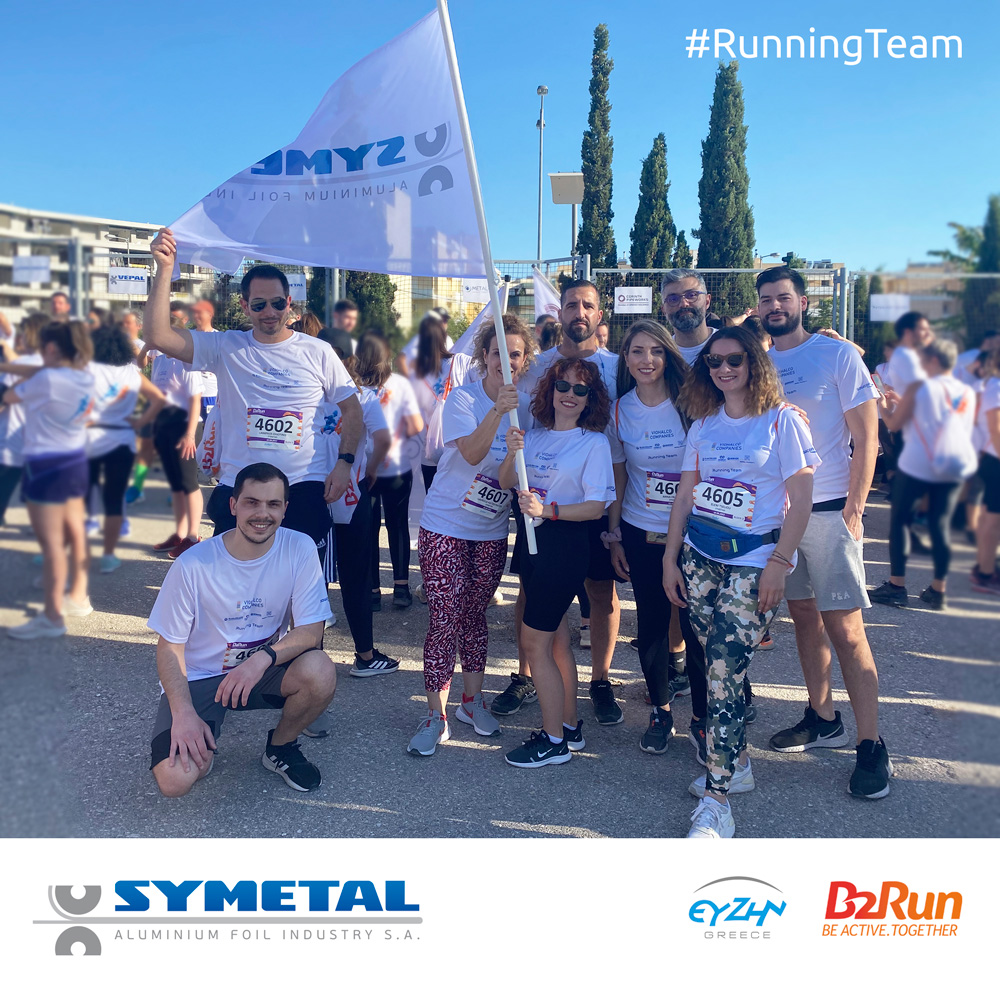 About B2Run:
B2Run is the number one Corporate Running Party in Europe, taking place in 45 European cities and counting more than 230.000 participants. For more information, please visit the website:
www.b2run.gr
.