Symetal Running Team once again at B2Run Athens, the largest corporate running event in Greece
For another consecutive year, Symetal Running Team actively joined B2Run Athens, the largest corporate running event in Greece, held on 1 June, 2023 at Olympic Athletic Center of Athens (OAKA) and organised by EZGReece DMC.
The event includes a run of around 5km, and the result is a welcoming and fun corporate activity, with colleagues building both team spirit and fitness. B2Run is suited to experienced athletes, amateur runners and beginners alike, and makes running a truly collective activity. Colleagues become teammates and training partners, motivating and inspiring one another and building a sense of community that endures even once the race is over. In this context, Symetal's runners, who may not be all experienced athletes, but definitely a team, ran the 5km race together promoting a healthy living, strengthening their team spirit, and enjoying the festive atmosphere.
Symetal Running Team has already renewed its appointment for the next B2Run Athens event. It will be an excellent opportunity for everyone to re-experience unique moments of togetherness out of the workplace and to overcome personal boundaries.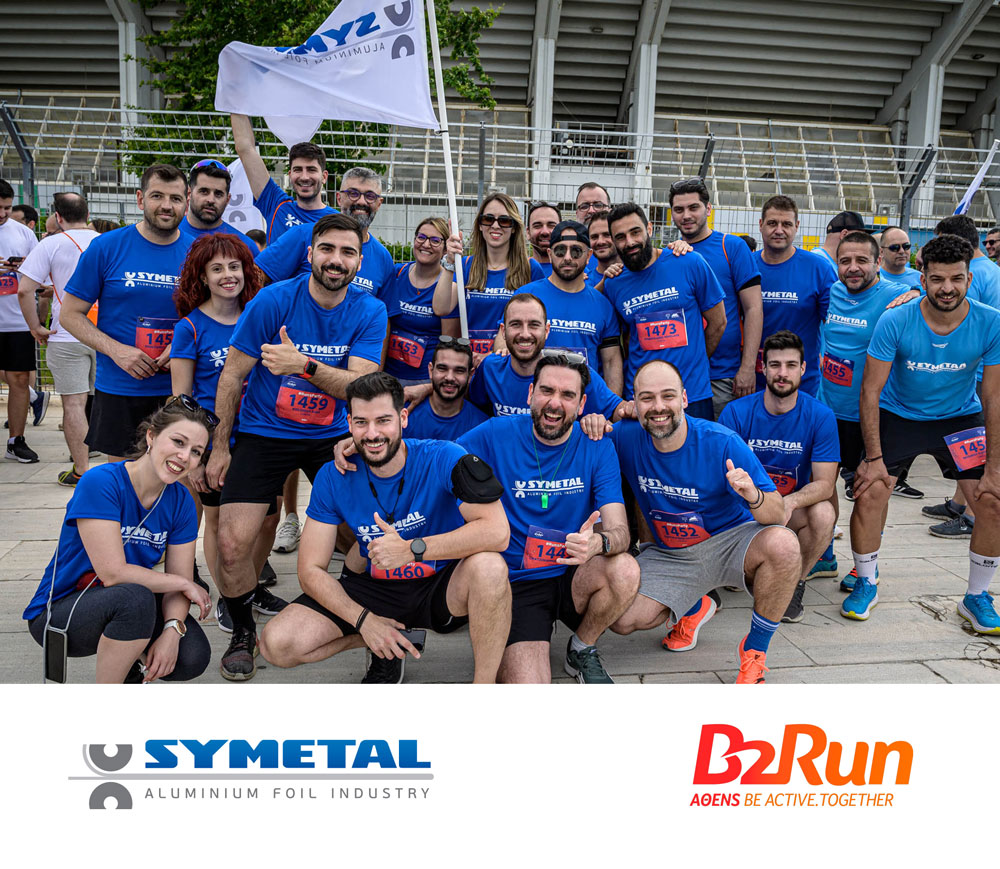 About B2Run Athens:
For more information, please visit the website:
www.b2run.gr
.