Symetal recognized as a "True Leader" for 2014
Symetal was presented with an important recognition as part of the True Leaders evaluation and award process, an initiative of the consulting firm ICAP group. It was named one of Greece's 54 "True Leaders 2014" for meeting four measurable and objective criteria namely Profitability, Personnel Growth, ICAP Credit Rating Score and Position in the Industry. The fifth True Leaders awards ceremony took place on October 27, 2015, under the auspices of the Ministry of Economy, Development and Tourism and the Hellenic Federation of Enterprises with the attendance of 350 high-level executives representing businesses that operate in the Greek market.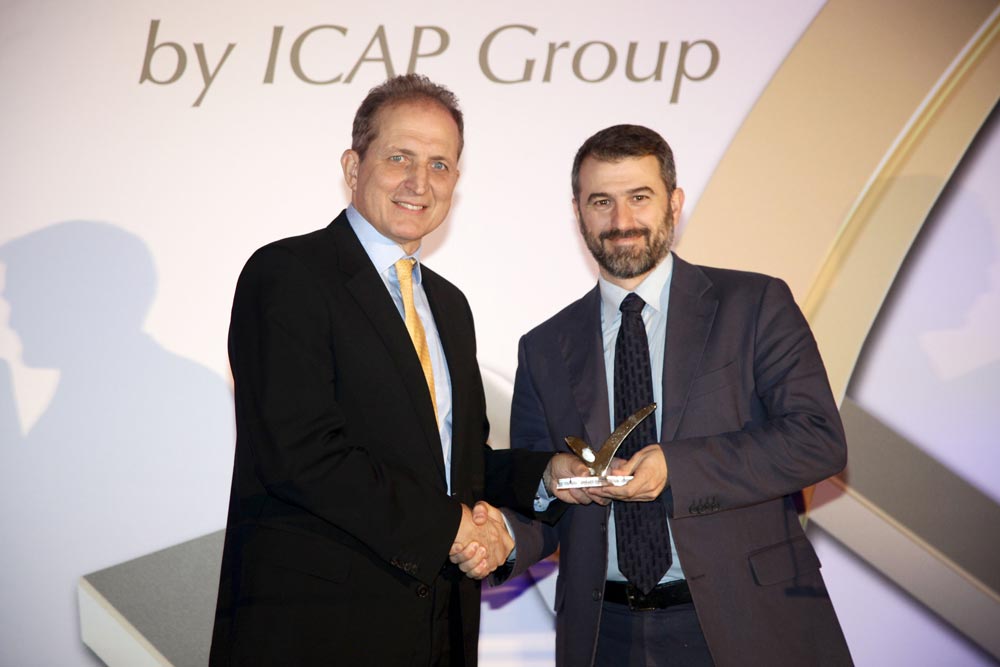 More specifically, from a total of 22,000 businesses evaluated, only 44 companies and 10 groups have managed to stand out for fulfilling all of the criteria below, based on their financial performance:
Included among the 500 most profitable companies or the 200 most profitable groups for 2014, based on the Business Leaders in Greece ranking (according to reported EBITDA)
Were among the 500 companies or 200 groups with the largest staff of employees and have increased the number of people employed from 2013 to 2014
Were among the companies and groups with a high ICAP Credit Score
Were in the leading positions in their sector (according to reported revenues)
The list of companies and groups that were evaluated resulted from data published in the annual ICAP publications as well as from the ICAP Credit Rating. ICAP group is the only company recognized as a Rating Agency by the Athens Stock Exchange Committee and the European Securities and Markets Authority (ESMA).
About Symetal
Established in 1977, Symetal S.A. produces aluminium foil (from 6 to 200 mic) and aluminium flexi-packaging materials. The Company is highly export-oriented with over 90% of Symetal's sales carried out into more than 60 countries in Europe, the Middle East, Africa, the Far East, America and Australia. Symetal S.A. is a subsidiary of Elval S.A.